THINGS TO DO ~ MAY 29th-June 4th
---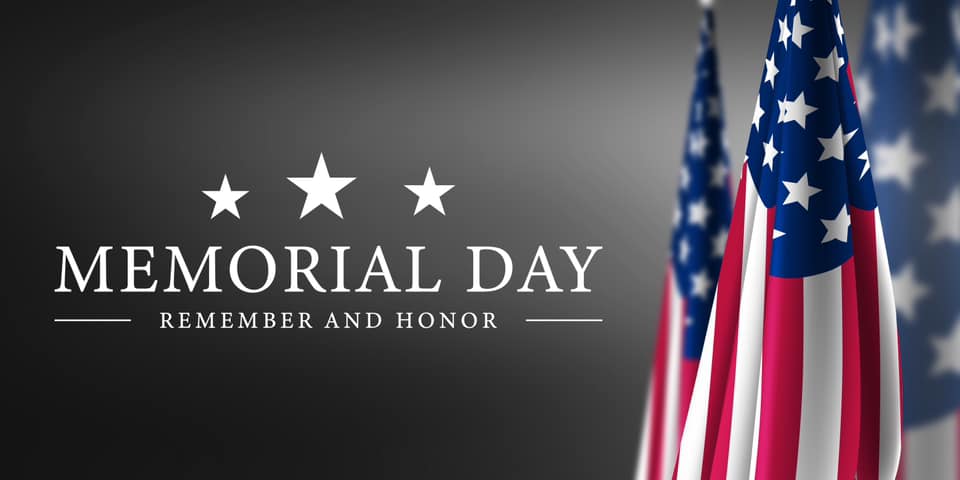 ---
The 75th Season of Summer Mummers at the Historical Yucca Theater in downtown Midland. Shows are on Fridays and Saturdays all summer long through September 2nd. It can't be explained, it must be experienced! TICKETS AND ADDITIONAL INFO HERE.
---
THURSDAY 6/1:
Hike With A Homeless Pet. Sibley Nature Center will be partnering with Grand Companions once from 9am-10am. Come on out and join in for a lot of fun giving homeless pets some much needed exercise and attention.  ADDITIONAL INFORMATION HERE. 
The Ector County Library Children's Department will be hosting "Read to Felix" Event. Felix is a therapy dog that loves to be read to. This will be located at the 3rd floor Children's Department, Thursday at 4:00 pm. MORE DETAILS HERE.
The 9th Annual Wellness Tour will be June 1- June 5. Wellness Tour promotes health and wellness resources in the Greater Midland community. Enjoy an afternoon of fun and games for a Field Day at Centennial Park for Wellness Tour's Kick off event on Thursday. Various events on Friday. Saturday it's Ninja Nation Obstacle Course & Interactive Resource Fairat The Horseshoe – 8:00-Noon. EVENT INFORMATION AND SCHEDULES HERE.
---
FRIDAY 6/2:
Find A Job Friday at Midland Memorial Hospital, 9-11:30 am on the MMH Main Campus. This job fair is open to the public. They will have recruiters available to help guide you to open positions and managers will be on site and available to conduct on-the-spot interviews. Dress professionally, bring a resume and be ready to join a winning team! MORE DETAILS HERE.
57th Annual West Texas Jazz Party! Friday-Sunday. The world's longest-running jazz party returns to Odessa Marriott! Food and drinks are available each night, and patron passes are available! Friday, June 2 – Evening concert 7 – 11 pm in the Devonian Ballroom, Saturday, June 3 – Brunch concert 11 am – 3 pm in the Devonian Ballroom & Saturday, June 3 – Evening concert 7 – 11 pm in the Devonian Ballroom. TICKETS AND MORE INFO HERE.
Friday Night Live at The Destination 1705 W. Industrial Ave., Midland. Dustin Toliver, playing southern rock with a country twist (originals and covers). No cover. Doors open at 7, music starts at 8pm. MORE INFO HERE.
---
SATURDAY 6/3:
West Texas Food Bank presents the Kid's Farmer's Market! 9am-12pm, 1601 Westcliff Dr in Midland. Bring your kids from 9am-12pm for produce and to check out the vendors! This event is free and open to kiddos of all ages to learn about fresh fruits and veggies! MORE DETAILS HERE.
Heartsaver CPR/First Aid/AED Certification Course at OC Sports Center 10:00AM – 2:00PM in Sports Center, Room 212. FOR MORE INFORMATION OR TO REGISTER, CLICK HERE.
Lone Star Sanctuary presents The Fast and Furriest 5K Fun Run at Midland College, 11am-3pm. 5K Fun Run, Sponsorship opportunities available, register online or at event.Vendors, sno-cones, pet pictures, drawing and much much more. ADDITIONAL INFO HERE. 
Modern Pop-Up Market at The Tailgate, 11AM-5PM. Discover some of the best small businesses that West Texas has to offer all at one location! Shopping, Food trucks, full bar available, live music, bounce house, face painting and more! Fun for all ages! MORE INFORMATION HERE.
Ector County Sheriff's Office is hosting a Family Fun Day at Barn G at the Ector County Coliseum, 11 AM – 7 PM. Vendors, food, games and so much more. Come out and have a fun filled day with your family. ADDITIONAL DETAILS HERE.
HVAC Experts Annual Customer Appreciation, at UTPB Park from 11am-3pm. There will be food, jumpers, games and special guests stopping by to see the kiddos! It's going to be a blast! MORE INFORMATION HERE.
Jerry Hart & Flatland at The Destination 1705 W. Industrial Ave., Midland. Come out for hot country music with a kick of rock & roll. Doors open at 7 pm, music starts at 8 pm.  MORE INFO HERE.
---
SUNDAY 6/4:
Summer Sunday Lawn Concerts at Museum of the Southwest. Music from  Midlandaires. Pull out a lawn chair, bring along some refreshments or check out the food trucks, and enjoy live music on the front lawn of the Historic Turner Mansion! The concerts are free and open to everyone – gates open at 6:30pm. MORE INFORMATION HERE.

---
---
If you have a public service announcement to air on one or more of the West Texas Radio Group stations, please send the information to announce and/or post at least two weeks prior to the requested airdate. Please keep submissions to 40 words or less on a typewritten page or email.
Mail to:
Public Service Announcements
West Texas Radio Group
P.O. Box 9400
Midland, Texas 79708
Email to:
West Texas Radio Group
---