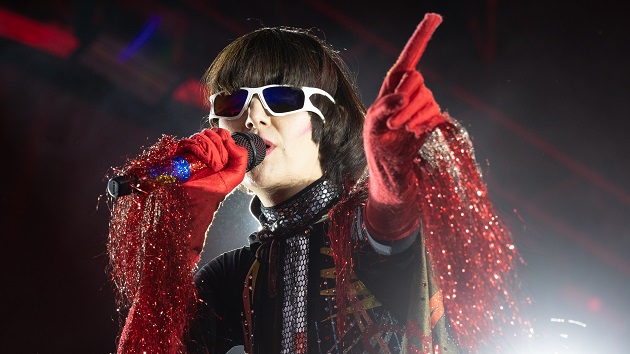 Yeah Yeah Yeahs will no longer be playing this weekend's Boston Calling festival.
In a statement posted to the band's Twitter, frontwoman Karen O shares that she "got nailed with a gnarly bug last week that got in there deep."
"I've started a course of antibiotics and have been instructed to continue to rest it out which means I won't be able to sing for you this Friday at Boston Calling," O writes. "We have been so looking forward to playing for you again and are super bummed and sorry for the disappointing news."
O adds that the cancellation is "unrelated" to guitarist Nick Zinner, whose battle with pneumonia last year forced Yeah Yeah Yeahs to pull out of playing Saturday Night Live.
"Nick … is doing great and back in fighting shape," O writes.
"We hope to see you soon in good health and spirits," she concludes. "Until then much love."
Meanwhile, Boston Calling organizers have announced that Dropkick Murphys have joined the bill in place of Yeah Yeah Yeahs.
Boston Calling takes place May 26-28. The bill also includes Foo Fighters, Paramore, The Lumineers, Queens of the Stone Age, Alanis Morissette and The National.
Copyright © 2023, ABC Audio. All rights reserved.